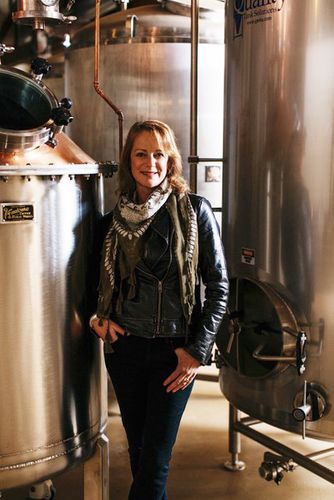 Rhonda Kallman
Founder
,
Boston Harbor Distillery
Rhonda Kallman has nearly four decades of experience in the alcohol beverage industry and is considered one of America's beverage industry thought leaders. Kallman was instrumental in paving the way for craft beer acceptance by making it available throughout the US while educating consumers on American craft beer superiority. In addition, as the pioneering women in the beer industry, she was able to lead the way for other women to earn the respect and credibility they deserve.
In 2012, Ms. Kallman founded Boston Harbor Distillery, creating proprietary craft spirits that integrate rich history, distinctive experiences, beverage culture and Boston pride into each bottle it produces. Housed in a pre-Civil War era building overlooking Boston Harbor, this urban distillery serves as an educational facility, event space and production facility that hand crafts Boston's finest spirits featuring Putnam New England Whiskey varieties; Demon Seed Whiskey; award winning innovative Spirit of Boston— distilled from Sam Adams beer varieties a testament to her beer industry legacy; Lawley's Small Batch Gin & Rum and craft disruptors Boston Harbor Maple Cream & Coffee Liqueurs and ready-to-drink Espresso Martini.
In 2001, she founded New Century Brewing Co., to produce and market innovative American craft beer styles. After losing a well-publicized battle with the FDA over adding trace amounts of caffeine to beer, New Century Brewing closed in 2011.
In 1984, she cofounded The Boston Beer Company (NYSE:SAM), now the most successful and influential craft beer company in the US. Ms. Kallman served as EVP, overseeing sales & marketing as well as the company's human capital. Rhonda built the most admired sales organization in the industry. She was a member of BBC's management committee, executive committee and board of directors. In addition, She innovated many of the company's most successful styles and brands.
As a testament to her impact, she was honored by The Institute for Brewing Studies with its Recognition Award for being the "Pioneering Woman in the Beer Industry".