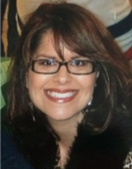 Renee Hoggay
Manager, SRA Partner Relations
,
State Restaurant Association (SRA)
As the State Restaurant Association (SRA) national partner liaison for all 50 states, Renee's focus is on providing a dedicated single voice for all SRA relationships. In this role, she strives identify SRA strengths and opportunities for growth to strategically align these partnerships as a whole nationally while also creating operational efficiencies via collaborative sales engagement, consultative best practice overviews, administrative service combined with the facilitation of Marketing support to propel SRA growth.
Prior to joining the Association, Renee' had 15 years of foodservice sales experience having previously worked for Advantage Waypoint and Infusion Sales Group (National Food Brokers) and Alliant/U.S Foods (Distributors). Renee' is originally from the Chicagoland area and a graduate of the University of Illinois Urbana-Champaign.