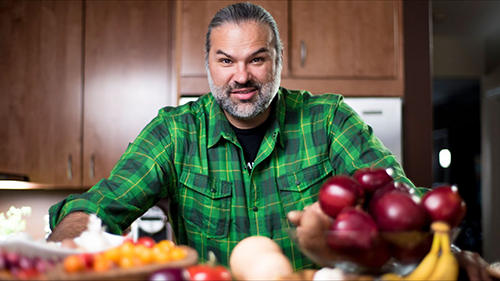 Jose Duarte
Chef/Owner
,
Taranta Restaurant
Jose Duarte is a multi-talented individual, renowned as a chef, restaurateur, educator, and advocate for Peru's rich culinary heritage and captivating culture. Beyond these roles, he's a forward-thinker concerning the implications of food, health, and environmental conservation for the future, especially for the well-being of subsequent generations.
Raised in Lima, Peru, and Venezuela, Duarte's passion for food, cooking, and hospitality began at a young age. His culinary journey led him from studying tourism in Venezuela to pursuing formal education at Lynn University's Hotel and Restaurant School in Boca Raton, Florida. Following experiences in Philadelphia, he ventured into launching Taranta, initially envisioned as a Southern Italian eatery but evolved into a pioneering blend of Peruvian ingredients intertwined with Italian culinary fervor. Notably, Taranta, now in its 19th year, gained recognition in Food & Wine as one of the Best New Restaurants, with Duarte honored as the Massachusetts Restaurant Association Chef of the Year in 2011.
An advocate for sustainability, Taranta was a Green Restaurant, embracing composting, recyclable materials, water-conservation techniques, and used cooking oil recycling. Duarte's commitment extends beyond the kitchen; he conducts Corporate Team Building classes emphasizing sustainability while imparting cooking skills and fostering interpersonal bonds.
As a seasoned restaurateur, Duarte actively engages as a speaker and panelist on seafood and restaurant sustainability across various esteemed platforms. His collaborations with academic institutions and innovative projects like Tambo 22 in Chelsea, MA, underscore his commitment to exploring advanced food production methodologies, including laser-cut personalized menu items, indoor cultivation techniques, and environmental testing devices.